This page has some family and regional history.

. CONTAINS LETTERS, PHOTOS, AND DOCUMENTS OF SEVERAL SOUTHEAST IOWA FARM FAMILIES, FROM THE 1800'S TO 1945.
Some recommended links and reading

John Ritland Civil War History (A suggested link for Civil War reading.)

Iowa 3rd Volunteer Cavalry
Could be the largest informative site on the Iowa 3rd Cavalry. Historical sketch, narrative, roster, biographies, honor rolls, Medal of Honor Recipients, campaigns, battles, battlefield reports, cemetery's, photographs, information on the other Iowa Cavalry's, interesting links.
SEARCH THIS WEB SITE
---
If you don't see a navigation bar at the left and top of this page click here to go to the Home Page.
---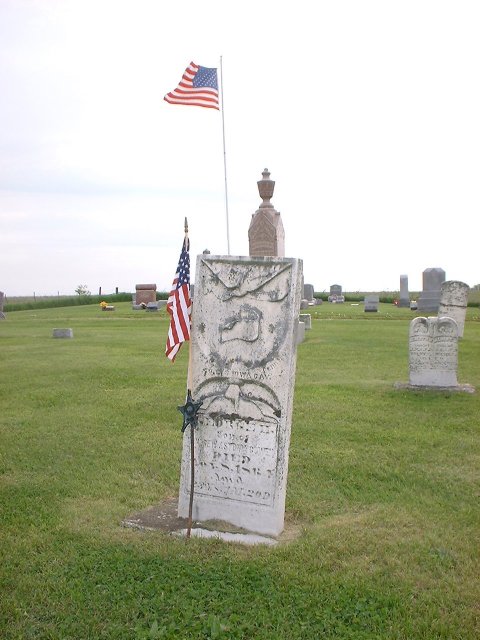 Lebanon cemetery van buren co. iowa
Cowen, George H. Age 22. Residence Van Buren County, nativity Ohio. Enlisted Feb. 8, 1864.
Mustered Feb. 8, 1864. Died Nov. 8, 1864, Van Buren County Iowa on sick leave of chronic diarrhea contract on active duty.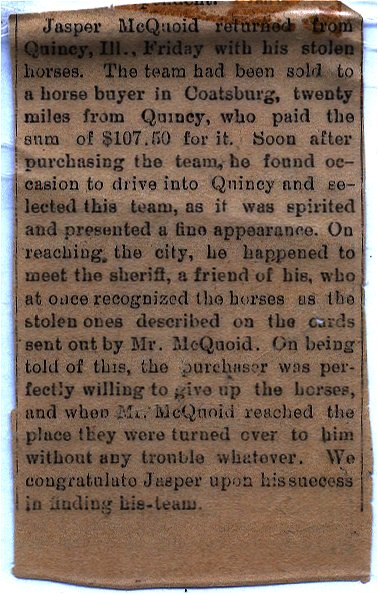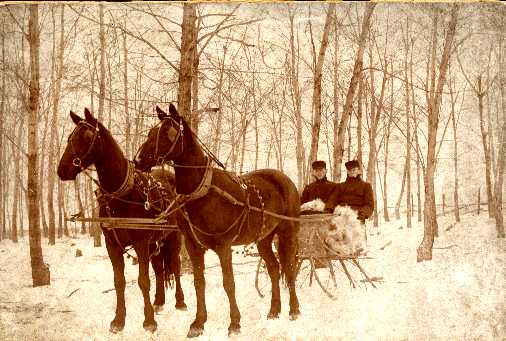 Picture of the Month
Jasper McQuoid's Stolen Horses Article
Around Nov-Dec 1896
---
LINKS
---



Iowa Facts

State Statistics - Iowa's Past - State Symbols
Population
According to the most recent census figures, Iowa's estimated population is 2,926,324, ranking Iowa as 30th in population and 23rd in land area.
Largest cities:
Des Moines: 198,682
Cedar Rapids: 120,758
Davenport: 98,359
Sioux City: 85,013
Waterloo: 68,947
Iowa City: 62,220
Council Bluffs: 58,268
Dubuque: 57,680
Ames: 50,731
West Des Moines: 46,403
In the United States, Iowa ranks:
First in pork production
First in corn production
Second in soybean production
Education
Iowa has three state universities, 62 public and private colleges and 28 community colleges.
Geography and Climate
Iowa is centrally located in the heart of North America, a welcoming place to stop and visit. With the Missouri River to the west and the Mississippi to the east, Iowa is the only state bordered by two navigable rivers.
A farm north of Sibley in Osceola County marks Iowa's highest point, 1,670 feet above sea level. Conversely, Iowa's lowest point is at the confluence to the Des Moines and Mississippi Rivers in Lee County, 470 feet above sea level.
Iowa's four distinct seasons provide a wide range of temperature variation through the year - a perfect place to celebrate summertime sunshine and winter wonders!
Industry
The largest source of personal income for Iowans is manufacturing, followed by services, retail/wholesale trade and government.
Agriculture
Producing food, fuel, clothing and medicine for the world, agriculture is a leading industry in Iowa, a state with more than 97,000 farms. One Iowa farm family grows enough food and fiber to feed 279 people, one-fourth of whom live overseas.
Iowa leads the nation in the production of
Page maintained by mcquoidg@yahoo.com
Please feel free to link this page to any Civil War, history, or family history page.
pork.
Iowa leads the nation in corn production for grain.
In 2001, Iowa was the number one producer of soybeans.
Iowa is the number one producer of organic soybeans.
Iowa is the number one producer of eggs in the U.S.
Iowa is ranked third in the nation in red meat production.
Iowa has 5 1/3 hogs for every person in the state ? 15.4 million hogs.
Iowa produces over 17 percent of the nationís corn for grain.
Iowa produces nearly 17 percent of the nationís soybeans.
A hen lays an average of 269 eggs per year. In January of 2001, there were 31.1 million layers in Iowa.
A cow produces 18,300 pounds of milk per year. (Thatís equivalent to 2,153 gallons, or 34,448 glasses per year per cow!)
In January 2001, there were 215,000 milk cows in Iowa.
Ninety-one percent of the land area in the state is agriculture ?the highest percentage in the country.
Iowaís total agricultural exports for 2000 were valued at $3.4 billion, which is 5.2 percent of the total for the U.S., ranking Iowa second in the nation in total agricultural exports.

Back to the top